Take a Look at these Five Fabulous Blue Bedroom Ideas for Boys
Tuesday 29 November 2016
The following article will feature bedroom ideas in tones of blue for boys. Seeing that blue is many's people colour of choice, especially younger boys, it would only be fitting to a selection of such nature. Let's take a look at five fabulous designs.
Blue is perceived by most as the conventional colour to use when referring to boys bedrooms and it often plays a role in most children's upbringing, not all but a large majority. So taking this into consideration there is a diverse range of shades of blue, from navy to bright, to Atlantic, to dark, to sky blue, amongst many other tones.
Beside using navy or sky blue, a good way to brighten up your son's bedroom decor is by adding a little bit of colour in smaller details so as to prevent a less wintry aesthetic.
See Also: Christmas Guide for Kids
The bedroom illustrated above is the ultimate room for boys as it explores most themes that they enjoy. Plus, it is always advantageous to opt for a brighter blue colour, outlined by others, as it expresses a more traditional and classic approach. Go for a flexible and multi-functional decor so as to leave him as comfortable as possible.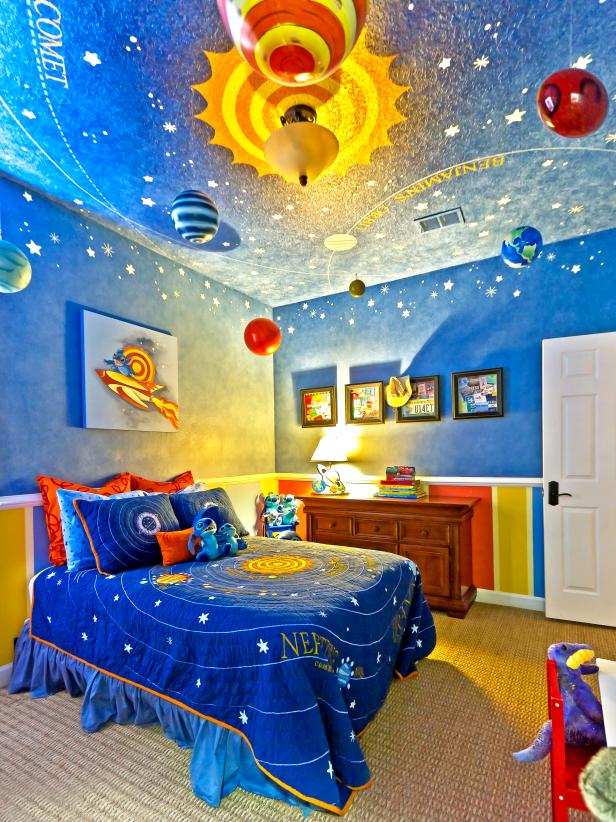 This trendy room for younger boys features the iconic Stitch from the animated film Lilo & Stitch. Opting for a room like this may not be temporal but gives extra freshness to the atmosphere. You must always be aware of your son's preferences when choosing a room such as this.
This room, for example, transpires calmness and relaxation and provides a good mix of colours. Additionally, that nursery is rocking vibrant colours.
Related Article: Chic and Exquisite Bedroom Ideas for Girls
We hope you liked our selection of bedroom ideas and feel free to comment below. For more trends and suggestions follow and subscribe to CovetED Magazine! In addition, watch the video below with an exclusive tour of our Covet House. You won't be disappointed!